fitness
When it comes to wearables, Garmin is a go-to brand thanks to the massive selection of impressive options for all types of wearers.


© Provided by Men's Health UK
Thinking about investing in a Garmin smartwatch or tracker? Here's your buyer's guide


Catering to both seasoned athletes looking to beat their PB, and casual trainers getting back into fitness, Garmin has covered almost all bases, building durable, accurate devices that do more than just tell the time.
Broadly speaking, there are two types of Garmin wearables: smartwatches and fitness trackers, though there's quite a lot of overlap which makes things confusing.
For example, Garmin's smartwatches, like the Fenix, offers more rugged durability and advanced tracking across multiple sports that come at a high price. While the Venu is much more focussed on style and image, with sleeker, wider displays for you to interact with apps or send texts.
The smartwatches also extend to the Forerunner, Swim 2, and Vivoactive, though these watches will include tracking features for specific sports or activities. You'll also find smart features like Garmin contactless pay and access to apps like Uber in these devices.
We have also included the VivoSport and VivoSmart devices, which sit firmly in the tracker camp, with stripped back designs, smaller displays and a stricter focus on health monitoring and fitness tracking. Below, we've outlined the key specs to look out for, so let's get underway.
GPS mapping
Almost all Garmin wearables will have some form of GPS tracking on them, but some will be more advanced or tailored to a specific activity. For example, the Fenix is a hiker's dream, with the advanced GPS mapping out terrain elevation and even recommending walking routes as you explore. Others will have your standard tracking services so you can leave your phone at home and get an accurate map of where you went and how fast you were going.
Battery life
The battery life on the Garmin devices will vary depending on how often you use the GPS or music features, stretching from just a few hours' use, all the way up to a month on some of the more premium options. Note that the VivoFit Junior 2 is the only watch with a replaceable battery that can last up to a year.
Water resistance
For the swimmers and winter athletes, a waterproof watch is a must to keep it working in all weathers. Each watch will have varying degrees of water-resistance, with some able to go diving. The models on this list range from protection against accidental water splash damage all the way up to 10ATM, letting you dive to 100m should you want to. All the models on this list will cope with rain-spatter and sweat, but you'll need to keep an eye on the water protection if you're taking yours into the pool.
Smartwatch notifications
Some of the devices below straddle that middle ground between smartwatch and fitness tracker and will allow you to send and receive texts and
…
Read More
fitness
We've also added a few fitness watch accessories for you!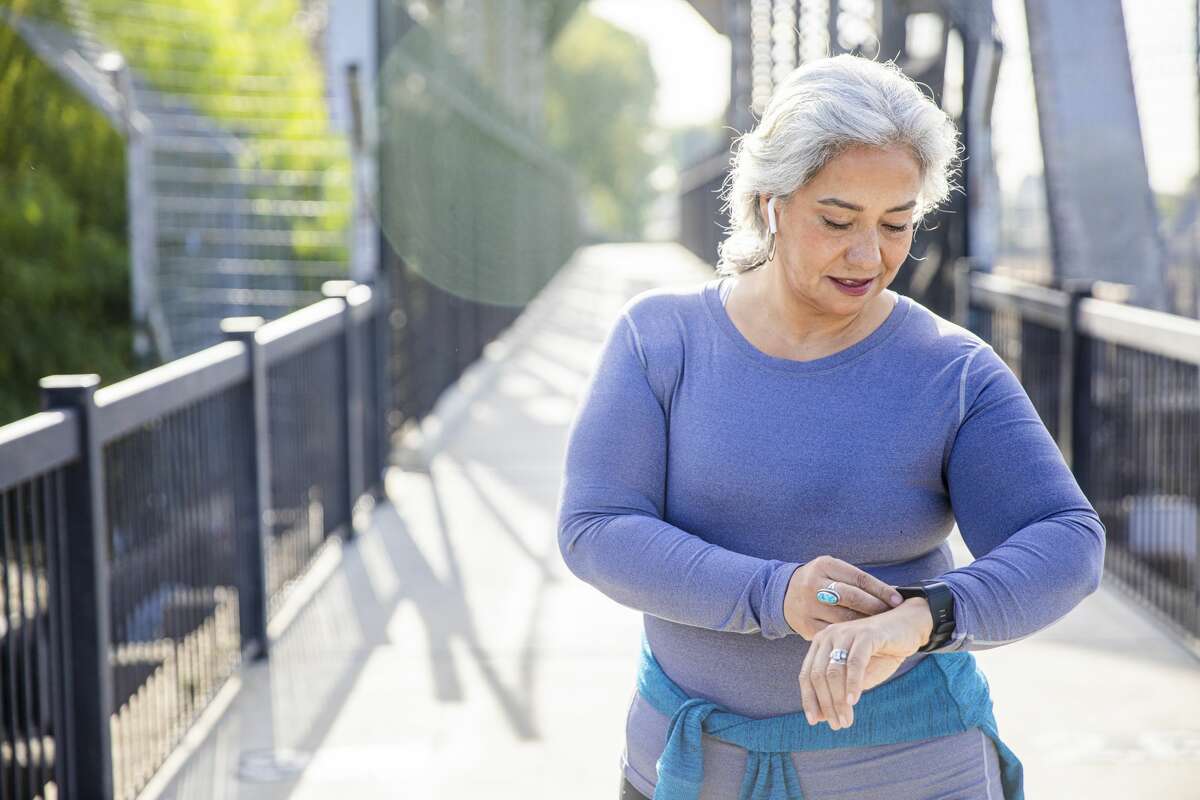 More now than ever before, Americans are focused on their wellness. We have finally become more mindful of the quality of foods we eat, our daily water intake, the amount of exercise we do, and how much sleep we get.
And, in typical modern fashion, we can rely on technology to keep track of it all – right on our wrists. Fitness watches are not new to the worlds of fashion or wellness, but they're cheaper than they've ever been. For less than $150, you can easily track your heart rate, workouts, sleep, calorie consumption, blood pressure, and even catch up on the latest news.
Read More