Parents who have children with food allergies and who blame themselves, vent emotions, seek distractions, and avoid planning for situations in which the food allergy may be a problem are just as likely to have poor quality of life (QoL) as parents who plan too much and become overanxious about their child's condition.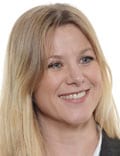 "We have two ends of the spectrum causing poorer quality of life. On one end, they are anxious and try to control everything and find it overwhelming," said Rebecca Knibb, PhD, of Aston University, Birmingham, United Kingdom. On the other end of the spectrum, "we have some who don't worry at all, they just think, 'If there's a reaction, we'll give an antihistamine.'
"People need to come to the middle ground where they are concerned but not to the point of having anxiety," Knibb told Medscape.
For example, if parents want to go out to eat at a restaurant, they can look at the restaurant's menu online to make sure there are foods suitable for the child to eat. "That can help them feel less anxious when they go," she said.
But if parents overplan by, for example, checking several menus, calling every restaurant, and getting mixed information, "they may get so anxious they feel it's too much, and it stops them from going, from doing what they want to do."
Knibb's research was featured in the opening online oral abstract session at FAAM-EUROBAT Digital this week.
Knibb explained that although there are scales to measure how children and adolescents cope with food allergies, "we really don't have a scoring system to measure how parents cope."
By learning how parents manage the stressors of life with food-allergic children, the researchers are hoping to better understand what works and what doesn't — and develop a toolbox of coping strategies to share with parents.
Parents completed a total of 1149 surveys, 835 from parents of children up to age 17 years who had been diagnosed with food allergy and who were living at home, and 314 from a control group of parents of children who had no chronic health conditions. They were recruited through online media, social media, and survey panels.
The parents who responded were from the United Kingdom, the United States, Australia, New Zealand, and Canada. About 80% of the respondents were women (81.7% in the food-allergic group and 77.5% in the control group).
In the food-allergic group, more than half the children had peanut allergy (54.5%). Other allergies included tree nut (29.7%) milk (42.5%), and egg (35.7%). About one third (35.3%) of the children had experienced an anaphylactic reaction, and more than half (56.5%) had been hospitalized
Parents With Food-Allergic Kids More Likely to Use Active Coping Skills
Parents of children in the food-allergic group overwhelmingly used more "active coping" strategies than in the control group. "We were surprised by this," Knibb said. Those strategies included planning, acceptance, and engaging instrumental support.

Regarding how coping strategies correlated to QoL, the researchers found that

…