fitness
UAE: Health and well-being activities
The weather is so pleasing, and the temperatures have dropped ("Complete guide of Dubai Fitness Challenge 2020", Gulf News, November 01). We all love to reconnect with our childhood, feel free, and now the Dubai Government's initiative – fitness challenge is something to be a part of. The events, the camaraderie, and the feeling of being fit is something we all need. So let's make the best of these opportunities, especially when the weather is on our side. I remember reading a quote: 'Fitness first begins in the mind, then in the gym.'
Meanwhile, we also have the Sharjah book fair, another not-to-be-missed event. In this tech-savvy world, where everything is readily available on our smart devices, the thrill of holding a book and reading is simply heavenly. Parents often try to introduce our children to the joy of reading. I will make the best use of both these awe-inspiring and motivating events for the mind, body, and soul.
Countries should commit to working together to combat COVID-19
The year 2020 has been the year of COVID-19, also marked by much political turmoil ("India-made COVID-19 vaccine could be launched as early as February – government scientist", Gulf News, November 05). Some of the cantankerous issues were lockdown strategies, COVID-19 virus origination, election interference, and so on. This has impacted the rapid discovery of the vaccine to treat COVID-19. China and Russia have launched their vaccines and commenced inoculations. India is planning to launch its vaccine in February 2021. The USA and the UK are in the middle of trials. If all counties had shared information, we could have had a universal vaccine, manufacturable globally, much faster.
Hopefully, in 2021 all nations, particularly the superpowers, work together on COVID-19. Countries enjoy being first. However, on issues of human life, we have to think beyond political boundaries. There are three significant challenges to COVID-19 in 2021. First, a universally accepted vaccine has to be agreed upon. Nations should cooperate to finalise the vaccine expeditiously to save lives. Second, the vaccine has to be rolled out to 7.8 billion people in cities and villages. The blueprints to distribute the vaccine should commence now. Third, the vaccine has to be reasonably priced so that everyone can afford it. Industry experts have opined that the COVID-19 vaccine may be a USD 10 billion-plus market per annum, since more than one dose may be necessary. Prices must be kept reasonable, or governments should inoculate their citizens free.
IPL: Sledging is not going to worry Virat Kohli
It is a bit of timely advice to the Australian team by their former skipper, Steve Waugh, not to get into a war of words with Virat Kohli during the upcoming Test series in Australia. It might end up providing extra motivation not just to Kohli but the entire team. It seems experience speaks as Steve Waugh was at the receiving end during his turn around a series loss to Sourav Ganguly, who got into
…
Read More
fitness
Table-toppers MI are on course to make it to the playoffs but the game is crucial for Rajasthan, who are languishing at seventh place and a loss would mean a step closer to elimination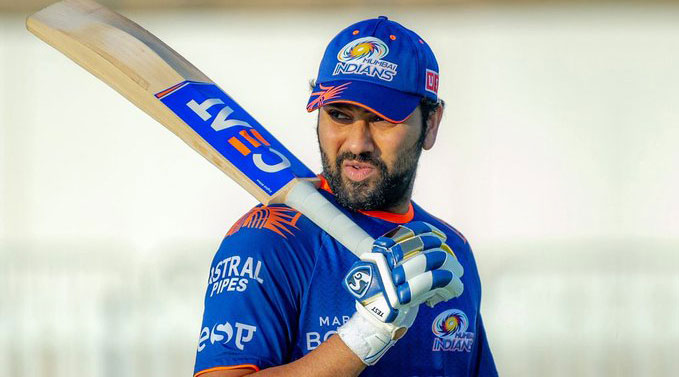 ---
---
Skipper Rohit Sharma's fitness would be a concern for defending champions Mumbai Indians as they aim to continue their dominant run, while a depleted Rajasthan Royals would hope to stay afloat when the two teams clash here on Sunday.
Mumbai roared back to form by crushing Chennai Super Kings by 10 wickets on Friday after their Super Over loss to Kings XI Punjab. Royals, on the other hand, lost to Sunrisers Hyderabad by eight wickets in their last game.
Table-toppers MI are on course to make it to the playoffs but the game is crucial for Rajasthan, who are languishing at seventh place and a loss would mean a step closer to elimination.
Questions remain on whether Rohit, who suffered a hamstring injury and missed the game against CSK, will be available on Sunday. However, Rohit's absence was hardly felt on Friday as the young Ishan Kishan launched into CSK bowlers with gusto.
So did Quinton de Kock, continuing his sublime run. In the event of Rohit missing out on Sunday as well, the two will open again.
Mumbai's middle-order has also been among runs — be it Suryakumar Yadav, Hardik Pandya, all-rounder Kieron Pollard or Krunal Pandya. Their bowlers are also wreaking havoc.
Read More