Doctor Who Treated COVID Patients With Hydroxychloroquine Met Standard of Care, Officials Say
A complaint against a Texas doctor who was reported for malpractice to the state medical board for apparently prescribing hydroxychloroquine to treat several coronavirus patients has been dismissed, says a story in The Texan, a subscription-based news organization.
The doctor, Richard Urso, MD, a Houston ophthalmologist, has been an outspoken proponent of hydroxychloroquine and is a member of America's Frontline Doctors, a group that gained attention this summer for airing what some in the more mainstream medical community regarded as "outrageous claims" about the virus and its treatment.
In the complaint against him, Urso was accused of violating the state's Medical Practice Act, which sets out the rules for practicing doctors and other healthcare professionals.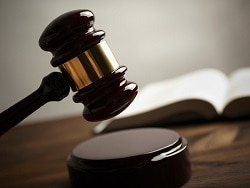 In an October 16 letter to Urso, though, the Texas Medical Board (TMB) said it was dismissing the complaint against him because it had "determined there was insufficient evidence to prove that a violation of the Medical Practice Act [had] occurred." Although the board didn't specifically mention hydroxychloroquine, it noted that Urso's care of three patients was "appropriate" and that his use of social media to "discuss treatments for COVID-19" met the standard of care.
Why did the TMB feel compelled to investigate the complaint against Urso — or any doctor who uses alternative medicine to treat COVID-19? The answer is in an earlier press release.
On July 31, the TMB advised such doctors to tread carefully, urging them to refer to applicable "laws and Board rules." It further noted: "If the Board were to receive a complaint, it would be reviewed following the Board's standard enforcement process…. The Board may also investigate complaints for false, misleading or deceptive advertising, which could include for assuring a permanent cure for an incurable disease."
The next month, TMB President Sherif Z. Zaafran, MD, an anesthesiologist, felt the need to further clarify the board's position: "The Texas Medical Board has never prohibited the use of Hydroxychloroquine alone, or in conjunction with other drugs, for the treatment of COVID-19. In fact, the TMB does not prohibit any drug or treatment…. The off-label use of Hydroxychloroquine as an alternative therapy for COVID-19 patients is completely permissible" as long as "physicians…provide full disclosure of treatment options, side effects, and obtain informed consent."
In mid-June, the US Food and Drug Administration (FDA) revoked the emergency use authorization of hydroxychloroquine (and chloroquine) to treat COVID-19. Earlier, the FDA cautioned against the use of either drug "outside of the hospital setting or a clinical trial due to risk of arrhythmias."
Case Involving Nursing Assistant Who Murdered Seven Vets Sees Settlement With Families
The federal government has reached a tentative settlement with the families of six veterans who died at the Louis A. Johnson Veterans Affairs Medical Center, in Clarksburg, West Virginia, according to a news report on CNN.com, among other news outlets.

The government's deal follows a July guilty plea by former VA healthcare worker Reta Mays, who admitted to killing

…