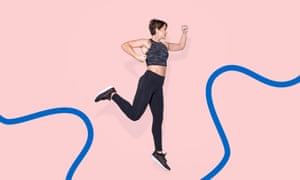 I can still remember the utter relief that flooded through me on the day my doctor told me I was perimenopausal. It was 2013 and for two years my health, my relationships and my ability to function had been blighted by migraines, fatigue, mood swings, nausea, memory loss and chronic depression.
I'd seen all kinds of doctors but every test had come back negative. It was only when I broke down during a routine appointment with my gynaecologist that he said I was most likely in the grip of the perimenopause, when a women's oestrogen level drops as she approaches menopause.
I was shocked. I didn't even know what the word meant. At 43, I was still having periods and it hadn't crossed my mind that fluctuating hormones could be behind how awful I was feeling. It was so reassuring to know that I wasn't going crazy and, since then, it's become my mission to peel back the layers of the perimenopause and help women navigate it.
I don't want others to suffer as I did and I believe that the right combination of exercise, nutrition and self-care can even help women to thrive at this time – that's what drove me to write my book Menopocalypse: How I Learned to Thrive During Menopause and How You Can Too.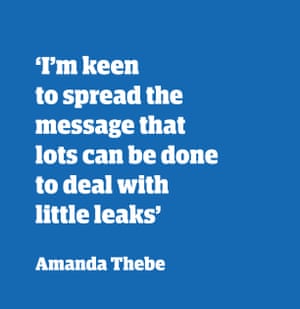 I'd discovered strength training in my 30s, and I'm now passionate about getting midlife and older women to try it because I really believe it's the form of exercise that will help you most as you get older. People often assume it's like bodybuilding but it's simply about developing your strength and power. Some women worry it's going to make them bulk up (it doesn't), others doubt that they can do it (they can) but my job is to show there's a starting point for everyone.

One of the best things about strength training is the way it expands women's confidence – there's something about it that makes you become bigger and bolder in the outside world. It replaces self-doubt with self-belief.

For generations, women have put up with all kinds of physical issues and that makes me angry. Take bladder weakness. I remember wetting myself for the first time while I was out running in 2014. I was with my family and I was mortified. I'd had two kids, I'd been able to bounce on a trampoline with no problems – then all of a sudden, I was soaked!

Now I'm keen to spread the message that there's lots that can be done to improve it, from visiting a pelvic floor physiotherapist to using oestrogen cream. And most importantly, it's nothing to be ashamed of – the women in my Facebook group are constantly chatting about it and that makes me happy.

If women in midlife understand what our bodies are going through, we give ourselves the best chance of staying mentally fit and physically strong. Simply pulling back from your busy life and asking "what can I

…