fitness
Fox News White House Correspondent John Roberts. Photograph courtesy of Fox News.
Welcome to Busy Bodies, where we ask busy Washingtonians how they balance health and fitness while working crazy hours, raising a family, and meeting the demands of the daily hustle. Know someone who's killing the fitness game while getting it done (maybe it's you)? Email [email protected]washingtonian.com. 
John Roberts is the chief White House correspondent for Fox News, which, under normal circumstances, is a busy job. It's a very busy job during the pandemic: The 63-year-old McLean resident often finds himself working 12-hour days, which leaves little time for hobbies or exercise during the week.
But, with three stents in his heart due to blocked arteries Roberts attributes to years of smoking, the journalist makes it a priority to eat well and sweat when he can. He bikes, plays golf, and wake boards with his family on the weekends. Sadly, it seems like his glory days as an athlete are behind him, though: "Winning the hockey championship when I was 11 years-old was the pinnacle of my athletic career," he says. "It's been all downhill from there."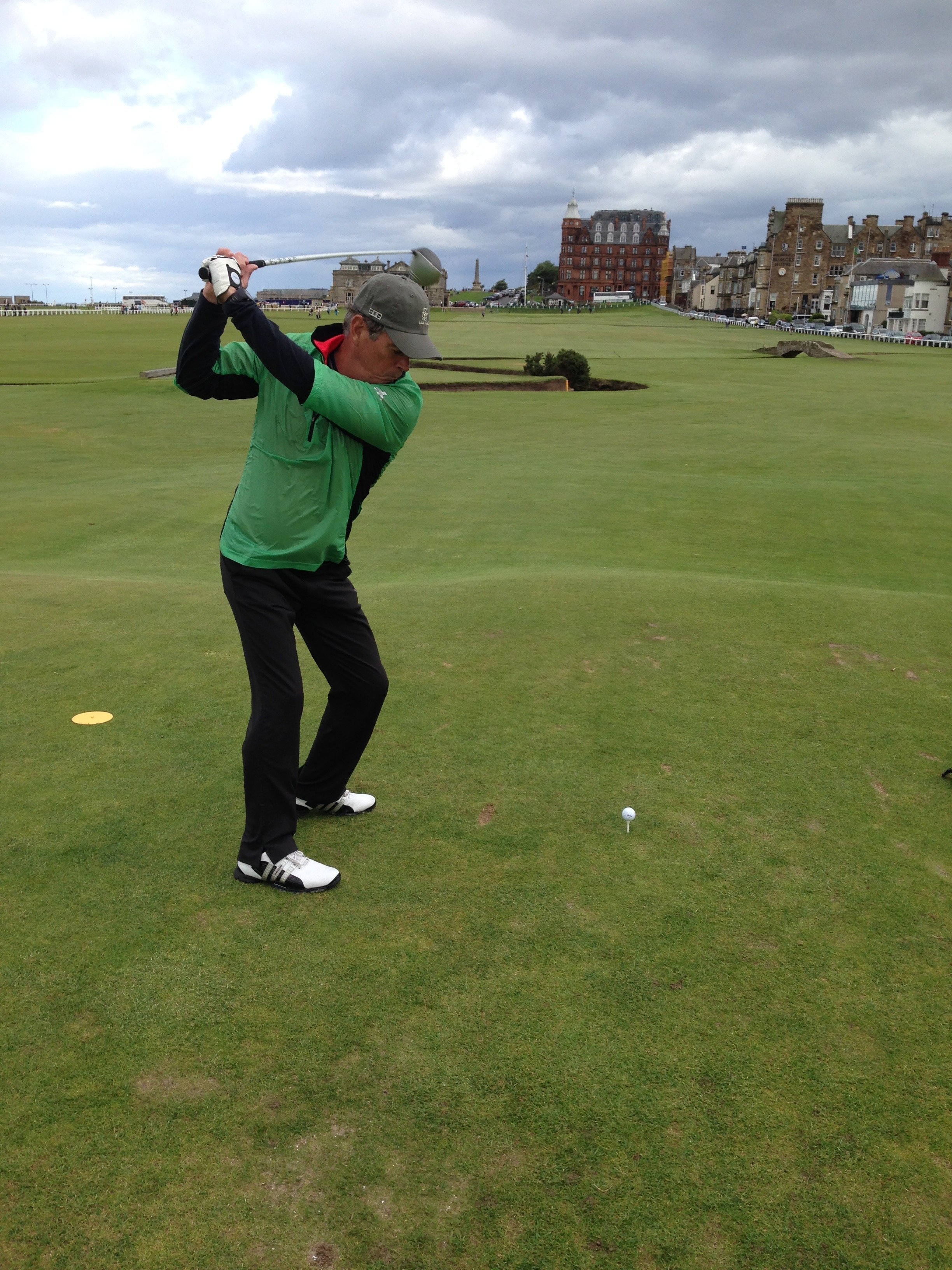 Here's how Roberts gets it done:
"I typically get up at about 6 AM and leave for work at about 7 AM. I'll bring a couple of low-sugar yogurt cups with me and a healthy lunch (typically leftovers from dinner the night before). I'll usually stop in at the Starbucks next to my garage on Pennsylvania Avenue and grab a breakfast item. The spinach-feta wrap is my go-to choice. It fills me up–though with fewer than 300 calories. For dinner, we eat a lot of chicken or fish. As I have three stents in my heart, we try to eat low-fat meals and go easy on the salt.
"I usually get in [to work] at about 7:30 AM and stay until 7 PM. I joke that in my business, a half-day is 12 hours long. I try as often as possible to work five days a week so I can spend the weekends with the family. We have 9-year-old twins who were only 4 years-old last week. Time goes so fast, there is not a minute to lose.
"My particular business puts a premium on looks, so keeping fit and trim is almost part of the job. I also don't like how I feel if I put on a few pounds. My 'accountability buddy' is my wife Kyra [Phillips, an ABC News correspondent], who is only too happy to shame me about my 'pot' if I get a little out of control. She bought me a Peloton a couple of years ago, but I have to be honest in saying that it hasn't been getting as much use as it should.
"I have always been a sports enthusiast and like staying in relatively decent shape. I still enjoy things I did as a kid—cycling, tennis, golf (I like to walk), hiking, water-
…
Read More
dentist
Dr Klaus Vella Bardon is a dentist and has a twin brother. There is also a younger brother, eight years their junior. They had an idyllic upbringing in St Paul's Bay, throughout the Fifties, where their father was the village doctor.
 Klaus graduated in Malta in 1970 and then studied at the dental school of Dundee 1970/71. He opened a clinic in Malta in 1972 and worked in Libya and did locums in Abu Dhabi for a brief period. He found that the vast expanse of sand and sea had a great impact on his spiritual maturation.
His wife Susan and himself have been married for over 44 years and they have been blessed with four children.
He has worked on various committees and associations and is now involved with Life Network Malta.
Klaus loves music and is a skillful player of the accordian. He is also a regular and followed contributor to the local press.
How were his lockdown days?
"As news of the Coronavirus pandemic intensified, my wife Susan and I were visiting our daughter in Ghent, Belgium. We were enjoying mild late winter weather in early March and most of the days of our short ten-day holiday were remarkably sunny. Due to their central heating, living indoors in Belgium is much more congenial than it is back home. Although at the time, Belgium seemed totally indifferent to the pandemic, Susan was getting alarming messages of the looming pandemic from Malta on her smartphone. I persist on using a basic cell phone and thus live in blissful ignorance unlike so many others who spend every waking minute scrolling through the endless information that floods the Internet.
On a positive note, together with our daughter, we were able to visit a Ghent museum and see the splendid exhibition of Van Eyck as people had started to cancel their bookings. There would otherwise have been no chance of visiting this highly regarded event as it had been booked up for weeks.
The gravity of the pandemic struck us very suddenly as Susan and I were on our return trip to Malta on the 12th of March. We were hoping to travel home before any measures were taken. We were hit by the new measures as we were trooping down the tunnel towards the awaiting Air Malta plane. The passengers were all ordered to stop and wait. Wait we did for almost two hours, standing up in close proximity. A young Italian stood in front of me and being aware that Northern Italy was starting to be really badly hit by soaring mortality rates, it was rather worrying. No official bothered to show his face. The reason was obvious. They were scared out of their wits and were awaiting instructions as we stood and waited. It always amazes me how people will meekly put up with inconvenience when gripped by fear of the unknown. I was furious, and when we were cheerily greeted as we went aboard the plane without even
…
Read More