Because it was a nice afternoon in March, Katrina Llorens Joseph and her husband Albert decided to sit outside for lunch at the Subway restaurant not far from City Park.
Afterward, she went back to her desk at the VA Hospital, and he got behind the wheel of a city bus.
"He dropped me off at work and then he went on to work," she said.
As routine as the lunch was, it now seems like a fateful one to Joseph, 52. The couple had been very careful about isolating. She believes her husband, 53, came in contact with the virus that day at an emergency meeting with a bunch of other bus drivers. Within a few weeks, 1 in 8 Regional Transit Authority employees would test positive in a COVID-19 outbreak that led to the deaths of three workers.
Antonio Travis is 27 years old and the picture of health.
Days after that lunch, Albert Joseph left work early, suffering from fevers, chills and a high fever.
His wife snapped into action. "I figured he had the virus," she said.
Katrina Joseph moved to the guest room. She began wearing a mask in the house, pulled out new toothbrushes for everyone, wiped down doorknobs, washed her hands and served food on paper plates.
Even so, the whole family became infected. For the next few weeks, the couple and their daughter, Danielle, 19, were all bedridden in separate rooms of their house in Chalmette. They spiked 104-degree fevers. Sometimes, they collapsed on the way to the bathroom. On four separate occasions, when fingertip monitors indicated dangerously low oxygen levels, they called 911, though the ambulances twice left empty.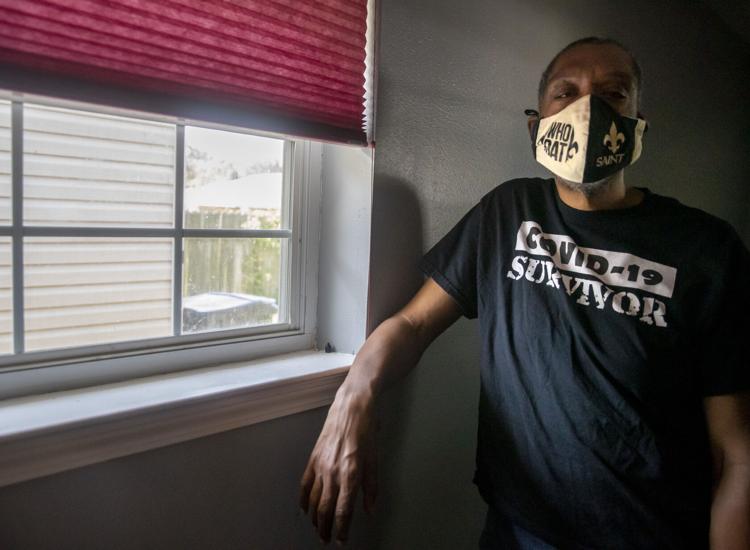 Once, paramedics took an oxygen-deficient Albert Joseph to the hospital for a four-hour stay. The second time, they carried out a very weak Katrina Joseph. She spent eight days in Ochsner Health Center in St. Bernard Parish, "lying there, knowing that I had this disease that was killing people all around me."
The Josephs' story is hardly unusual. But leading researchers say their experience and others like it offer a window into why the coronavirus has hit Black communities particularly hard across the nation. Many frontline workers who continued to work through the pandemic were exposed on the job and brought the virus home to infect entire households.
Workplace spread a driver
Within Louisiana, Blacks have accounted for nearly half of all COVID-19 deaths to date, despite making up a little less than a third of state residents. The biggest reason for the coronavirus' cruel toll in Black communities seems to be its outsized infection rate there: when compared with White Louisiana residents, Black Louisianans have been three times as likely to contract the virus.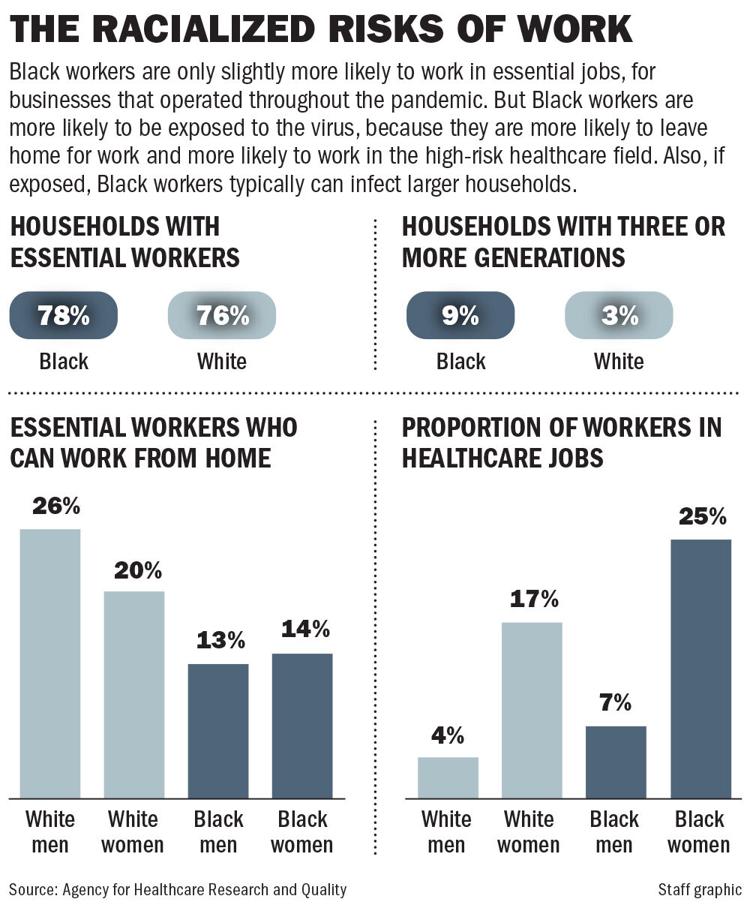 A new, much-discussed study concluded that the disproportionate spread in the Black community originates in

…