fitness
Don't we all love to procrastinating workouts and these never-ending work from home schedule has taken a serious hit on our fitness routine. We all are winded by grocery shopping or household chores or long strenuous work from home schedules. Regular physical activity can improve your muscle strength and boost your endurance, according to much researches. Need some inspiration to hit the gym? Take a cue from Bollywood celebs who take fitness very seriously. Take inspiration from these Bollywood celebrities and kick start your week with a bang. 1.
Milind Soman
: Actor-fitness enthusiast Milind Soman's boasts serious fitness motivation, and as anyone who follows him on Instagram can attest, you can't escape his fitness inspiration. His posts will motivate you to burn those calories. Milind was seen hitting the grind to do some core exercise. d 2.
Kriti Sanon
: Actor Kriti Sanon loves fitness, she recently posted how brushed aside her mid-week blues. The actor treated her fans with quarantine workout. Kriti used various props including a resistance band, dumbbells, kettlebells to work her arms and glutes. Check out her video.
3. Shilpa Shetty
: Actor Shilpa Shetty makes sure she never misses her fitness routine. Shilpa who is in Manali for her upcoming project gave a glimpse of her workout to her fans on social media. She wrote, 'Start your day on a positive note with yoga.'
4. Kangana Ranaut
: After gaining 20 kgs for her film Thalaivi, actor Kangana Ranaut is now in a super fitness mode to shed those extra kilos. Kangana is determined to get back to her earlier size, agility, metabolism, and flexibility.
5. Katrina Kaif:
Actor Katrina Kaif is not just gorgeous but has an amazing fit body. She is one of the fittest actors in the industry. Katrina's routine consists of functional training, pilates, and cardio, which are boosted by exercises using TRX, Bosu, Powerplate, Kettlebells, Medicine, and Swiss Balls, revealed celebrity fitness trainer Yasmin Karachiwala in an interview with NDTV. Check out the workout routine in quarantine.
Regular physical activity will help you in delivering enough oxygen and nutrients to your tissues and which will improve your cardiovascular system. And as proven, when your heart and lung health start to improve, you will eventually have more energy to tackle daily chores.
Read More
health
The coronavirus pandemic has changed our lives dramatically — from sheltering in place to being unable to eat inside restaurants.
Some celebrities have used this time to focus on their diet and fitness routines, while others were on a mission to live healthier lifestyles even before the pandemic.
Here are a few stars whose lifestyle resolutions have paid off big time:
Rebel Wilson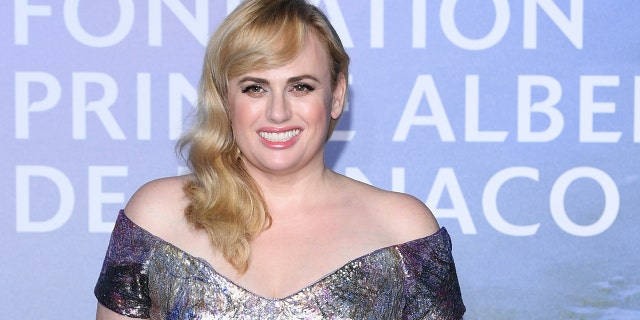 In January, actress Rebel Wilson dubbed 2020 as her "year of health." Since then, the 40-year-old star has been documenting her experience as she changes her diet and incorporates more exercise into her routine.
Wilson has been working with fitness trainer Jono Castano, who recently gave some insight into how the actress is achieving such milestone goals.
The personal trainer's key tips included focusing on nutrition, working out five days a week, balanced "supplementation and multivitamins" and "recovering well."
Earlier this month, Wilson revealed she's six pounds away from her goal weight and dubbed herself "Fit Amy," a reference to her "Pitch Perfect" character
REBEL WILSON REVEALS SHE'S ONLY 6 POUNDS AWAY FROM HER GOAL WEIGHT
Kelly Osbourne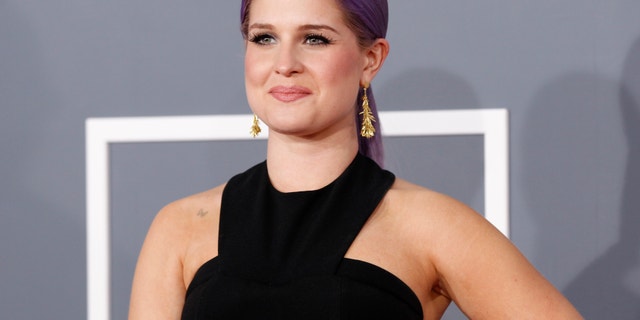 TV personality Kelly Osbourne, 35, said she has shed 85 pounds over the past year. 
The fashion designer, who has publicly struggled with weight in the past, recently opened up about her weight loss journey.
In August, the star appeared on the "Hollywood Raw with Dax Holt and Adam Glyn" podcast, where she revealed that she went under the knife almost two years ago.
KELLY OSBOURNE REVEALS SHE HAD GASTRIC SLEEVE SURGERY TWO YEARS AGO AMID WEIGHT LOSS: 'IT'S NOT A QUICK FIX'
"I don't give a f–k what anyone has to say. I did it, I'm proud of it, they can suck s–t. [I did the] gastric sleeve," the star shared. "All it does is change the shape of your stomach. I got that almost two years ago. I will never, ever, ever lie about it ever. It is the best thing I have ever done."
She also detailed the differences between her own procedure — the removal of about 80% of the stomach — and gastric bypass surgery.
"If you don't work out and you don't eat right, you gain weight. All it does is move you in the right direction. So, anyone who's thinking of doing something like this, really think about that," Osbourne urged. "I had to do a year of stand-alone therapy to prepare myself for the surgery before I even had it. What people don't realize is it cuts out this hormone that if you have addiction issues, it stops your craving, and it makes you not emotionally eat, which is a huge problem for me."
She elaborated: "I was sober before, it did help, I don't crave alcohol at all anymore. All it is is a
…
Read More