Editor's note: Find the latest COVID-19 news and guidance in Medscape's Coronavirus Resource Center.
Some medical societies feature sessions at their annual meetings that feel like they're 24 hours long, yet few have the courage to schedule a session that actually runs all day and all night. But the five societies sponsoring the IDWeek conference had that courage. The first 24 hours of the meeting was devoted to the most pressing infectious-disease crisis of the last 100 years: the COVID-19 pandemic. They called it "COVID-19: Chasing the Sun."
Fauci Predicts a Vaccine Answer in Mid-November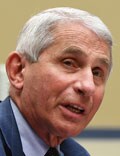 In the first segment, at 10 am Eastern time, Anthony Fauci, MD, director of the US National Institute of Allergy and Infectious Diseases and the nation's top infectious-disease expert, began the day by noting that five of the six companies the US invested in to develop a vaccine are conducting phase 3 trials. He said, "We feel confident that we will have an answer likely in mid-November to the beginning of December as to whether we have a safe and effective vaccine". He added he was "cautiously optimistic" that "we will have a safe and effective vaccine by the end of the year, which we can begin to distribute as we go into 2021." He highlighted the COVID-19 Prevention Network website for more information on the trials.
Glaring Racial Health Disparities in US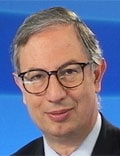 Some of the most glaring health disparities surrounding COVID-19 in the United States were described by Carlos del Rio, MD, professor of medicine at Emory University in Atlanta, Georgia. He pointed out that while white people have about 23 cases per 10,000 population, Blacks have about 62 cases per 10,000, and Latinos have 73 cases per 10,000. While whites don't see a huge jump in cases until age 80, he said, "Among Blacks and Latinos you start seeing that huge increase at a younger age. In fact, starting at age 20, you start seeing a major, major change."
COVID-19 Diagnostics
Audrey Odom John, MD, PhD, chief of pediatric infectious diseases at Children's Hospital of Philadelphia, is working on a new way of diagnosing COVID-19 infection in children by testing their breath. "We're really taking advantage of a fundamental biological fact, which is that people stink," she said. Breath shows the health of the body as a whole, "and it's easy to see how breath volatiles might arise from a respiratory infection." Testing breath is easy and inexpensive, which makes it particularly attractive as a potential test globally, she said.
Long-term Effects of COVID-19
Post-COVID illness threatens to overwhelm the health system in the United States, even if only 1% of the 8 million people who have been infected have some sort of long-term deficit, "which would be a very conservative estimate," said John O'Horo, MD, MPH, with the Mayo Clinic in Rochester, Minnesota. Neurologic dysfunction is going to be a "fairly significant thing to keep an eye on," he added. Preeti Malani, MD, chief health

…