health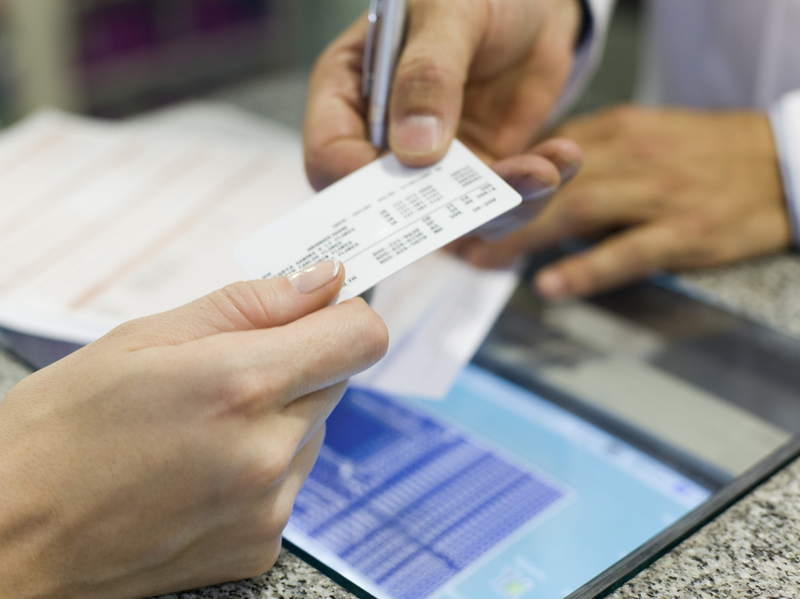 PhotoAlto/Frederic Cirou/Getty Images/PhotoAlto
Facing a pandemic, record unemployment and unknown future costs for COVID-19 treatments, health insurers selling Affordable Care Act plans to individuals reacted by lowering rates in some areas and, overall, issuing only modest premium increases for 2021.
"What's been fascinating is that carriers in general are not projecting much impact from the pandemic for their 2021 premium rates," said Sabrina Corlette, a research professor at the Center on Health Insurance Reforms at Georgetown University in Washington, D.C.
Although final rates have yet to be analyzed in all states, those who study the market say the premium increases they have seen to date will be in the low single digits — and decreases are not uncommon.
That's good news for the more than 10 million Americans who purchase their own ACA health insurance through federal and state marketplaces. The federal market, which serves 36 states, opens for 2021 enrollment Nov. 1, with sign-up season ending Dec. 15. Some of the 14 states and the District of Columbia that operate their own markets have longer enrollment periods.
The flip side of flat or declining premiums is that some consumers who qualify for subsidies to help them purchase coverage may also see a reduction in that aid. Subsidies are determined by a mix of a consumer's income and the cost of a benchmark plan.
Here are a few things to know about 2021 coverage:
It might cost about the same this year — or even less.
Despite the ongoing debate about the ACA — compounded by a Supreme Court challenge brought by 20 Republican states and supported by the Trump administration — enrollment and premium prices are not forecast to shift much.
"It's the third year in a row with premiums staying pretty stable," said Louise Norris, an insurance broker in Colorado who follows rates nationwide and writes about insurance trends. "We've seen modest rate changes and influx of new insurers."
That relative stability followed ups and downs, with the last big increases coming in 2018, partly in response to the Trump administration cutting some payments to insurers.
Those increases priced out some enrollees, particularly people who don't qualify for subsidies, which are tied both to income and the cost of premiums. ACA enrollment has fallen since its peak in 2016.
Charles Gaba, a web developer who has since late 2013 tracked enrollment data in the ACA on his ACASignups.net website, follows premium changes based on filings with state regulators. Each summer, insurers must file their proposed rates for the following year with states, which have varying oversight powers.
Gaba said the average requested increase next year nationwide is 2.1%. When he looked at 18 states for which regulators have approved insurers' requested rates, the percentage is lower
…
Read More
fitness
Sign up for the weekly Health & Wellness newsletter for the latest news and advice.
I'm a simple man. I like my coffee black, my whisky neat and my workouts free of superfluous distractions. I've never cared much for the marriage of app-based technology and strength training. I don't even like listening to music while exercising. I prefer to focus on the task at hand rather than trick my brain into thinking it's having a good time.
But resistance to technology's pull is futile. Even old-school gym culture has been seduced. Check out the Google Play store and you'll find apps to analyze lifting form, apps to measure bar speed, even apps that count your reps. In certain situations, I can see some value: If you're into Olympic lifting, where speed and explosiveness take a back seat only to form and technique, then knowing how fast that barbell flies off the floor is important. For everyone else? Not so much.
This is not to say I have no room in my heart for health and fitness apps. A few have become essential to either my own well-being or that of my clients. These are ones that help with stress management, behaviour change and nutrition – each an important aspect of health that enhance the results promised by a steady diet of strength training.
Waking Up
It's good sense to ensure your mental muscles get the TLC they deserve. Plenty of science-backed evidence supports the many benefits of simply sitting still with the unquiet mind, and over the years I've dabbled with all sorts of meditation programs. My favourite is Waking Up, a subscription-based app created by neuroscientist, author and podcast star Sam Harris.
I love it for many reasons. Number one is, the default length of the daily meditation is 10 minutes. Everyone has 10 minutes to spare, I don't care how busy your schedule is. Next, the program begins with a 28-day introductory course to help newbies. And, finally, the paid version offers a much deeper and more beneficial experience, but if you're not ready to drop $100 for an annual subscription, free memberships are offered on a request basis, with 100 per cent being honoured.
Carrot Rewards
The myth of motivation (or, what we mistakenly understand motivation to be) is responsible for more failed attempts at getting fit than anything else. After the initial enthusiasm of taking charge of your health fades – and believe me, it will fade – all you're left with is yourself. This is why it's so important to cultivate genuine behaviour change: Once you rewire your brain to actually value a process, you no longer have to channel artificial means to psych yourself up.
Enter Carrot Rewards. The premise couldn't be more basic: Give people a financial incentive to make healthy decisions and that behaviour will eventually become automatic. Hit your daily step goal? You get a reward!
At its peak popularity, this Canadian-made app had more than one
…
Read More